If you've ever embarked on a road trip with a group of friends or endured a large family vacation, then you know the following statement to be true. You can't please everyone all the time! But, what about some of the time? Well, when it comes to ideal outings for the entire family, there is such a thing as the perfect trip. One phenomenal option that is sure to satisfy everyone across all age groups and stages of life is a resort retreat. And what makes the trip even better is if there is a golf course accessible at the resort. Nothing says rest and relaxation like a golf getaway! So if you've been considering this for your next trip, we've got you covered. Welcome to our list of some fantastic kid-friendly golf destinations that welcome novice and seasoned players alike.
PushNPutt's Favorite Kid Friendly Golf Courses
Golf is a sport that everyone can enjoy. Whether seasoned or casual, young or old—you can just get out there and play to your leisure! While there is an element of physical and mental preparation involved in competitive play, there is no reason why a family friendly outing to the putting green can't pack as much excitement and engagement. So if you're planning the ultimate family vacation to unwind and recuperate, consider a golf resort. Here are some of our favorites!
Princeville Makai Golf Club
Address: 4520 Hanalei Plantation Road | Princeville, HI 96722
Phone: 808-826-1912

When it comes to incredible destinations for family vacations, who doesn't immediately think of Hawaii? Well, you're in luck. Because this Oceanic US state has one of the world's most stunning golf resort locations. If you're thinking of venturing this far from the mainland USA, give Princeville Makai Golf Club in Hawaii a try. Having relatively recently received a thorough $6 million renovation in early 2010, this golf course offers an unbeatable experience. It has soared ranks and been the recipient of quite a few accolades, including "Top 100 Greatest Public Golf Courses in America" by Golf Digest. Now that is something worth celebrating!
As for the family friendly nature of the golf itself, junior golfers from 6-15 years of age play golf for free when joining a paying adult. Further, youth golfers from 16-17 years of age are admitted to the course for half the adult rate. To add the cherry on top, junior golfers receive complimentary instruction when taking lessons with a paying adult. You won't find a better country club experience than Princeville Makai Golf Club. So keep this one on your radar when you're planning your next trip.
Pinehurst Resort
Address: 80 Carolina Vista Drive | Pinehurst, NC 28374
Phone: 855-235-8507

For the best golf, spa, and dining experience across North Carolina, look no further than Pinehurst Resort. This venue has been a highly prized resort destination for over a decade, thanks to its prioritization of high quality courses and good old fashioned southern hospitality. Pinehurst Resort has achieved the status of four-diamond resort, and it boasts nine signature golf courses! Of those nine, there are five that have been established as family courses. Suit up junior and head over to the special family tee markers on the following courses: 1, 3, 4, 5, and 8. Those are quite a few options to choose from to work on those putting skills. So don't overlook Pinehurst when you're scouting out top contenders for the family vacation. It's a wonderful location for junior golf!
Walt Disney World Resort Golf
Address: 1950 W. Magnolia Palm Drive | Lake Buena Vista, FL 32830
Phone: 407-939-4653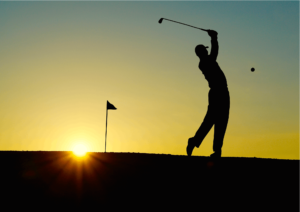 Who doesn't love Walt Disney World? From the plentiful theme parks, water parks, and resorts⁠—not to mention the array of options for dining and shopping⁠—there's seemingly an endless supply of things to see and do! Among the lesser known attractions at this highly prized vacation destination includes five golf courses, one of which is a 9-hole walking course that is perfect for young children or newcomers to the game. This venue offers lessons that typically include 45 minutes of private instruction, plus some other features. There is the option for video analysis, in addition to golf club and shoe rentals. So truly anyone at any age or skill level will find solace in the amenities offered at Walt Disney World. When you need a break from the crowded theme parks, you can always count on the golf courses for a good time.
Hershey Country Club
Address: 1000 E Derry Road | Hershey, PA 17033
Phone: 717-533-2360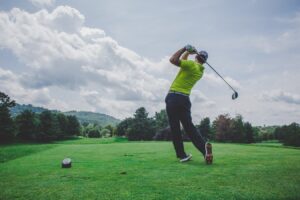 Located right outside of Hershey, Pennsylvania, the Hershey Country Club is a premier recreational hub for individuals of all ages. This golf destination has actually received the honor of being one of the "Top 50 Resorts in the US" by Golf Digest. Another worthwhile option for golfing families who want a little bit more excitement than the traditional golf center or driving range, the Hershey Country Club offers two different 18-hole courses. Additionally, this particular club hosts a separate venue called the Spring Creek Golf Course. What is notable about this course is that it was the very first in the country to allow golfers under the age of 18. So if you are one who values historical sites and a good time, make sure you don't miss an opportunity to experience the Hershey Country Club!
Get Golf Resort Ready with PushNPutt
We hope you enjoyed a quick glance at a few of PushNPutt's favorite golf resorts and destinations across the country. There are so many more wonderful venues out there to experience and explore, but these are some fantastic places to start. If you're a long-time lover of golf or merely curious if it could become a lasting part of your family's future, you will be hard-pressed to schedule a better activity for the family to undertake while you're on vacation.
Before you start packing your bags and scheduling those flights, make sure you've planned ahead! You'll want to make sure you have everything you need. In addition to the necessities like clothes, toiletries, and other convenience items for daily living, you won't want to overlook throwing in some golf accessories! If any elderly family members will be accompanying you on this trip, it is best to be prepared for any obstacles they might face.
Choose PushNPutt's Innovative Tools
Bending and stooping to retrieve golf balls can really begin to wear on one's back and knees. Fatigue can already become an issue for individuals new to the sport of golf. Why not equip yourself with a tool that can speed up play time and take away some of that unnecessary wear and tear on your body from constantly kneeling or bending over? Cue the innovative PushNPutt flagstick! This groundbreaking golf tool is an interactive flagstick that will propel golf balls from golf cups with a flick of the wrist. Fatigue and backaches will be a thing of the past. Just don't forget your PushNPutt!
For more information on the many benefits of PushNPutts flagsticks, give us a call at 828-464-882 today. We are headquartered in Newton, NC at 1848 St. Pauls Church Road, less than three hours from Pinehurst Resort. We have created our products with the highest quality materials imaginable. Further, we're exceptionally proud of the fact that our craftsmanship occurs on US soil. So if you're in need of the best golf tool on the market that will transform your golf experience, get your hands on a PushNPutt flagstick. Learn more today!
Improve Your Golf Game with PushNPutt