When it comes to showcasing your personality at the driving range or country club golf course, you can't go wrong with a custom made golf putting green flag. While traditional golf pin flags, putting flags, and golf flagsticks have primarily served the purpose of highlighting the holes on the course, there is ample opportunity for more user engagement! Jerry Mallonee, a golf fanatic and inventor, saw the potential in flagsticks to assist beyond merely serving as sight points. He brilliantly created the patented PushNPutt flagstick. This tool not only serves the traditional flagstick function on the golf course, but it further aids in speeding up playtime and reducing physical strain on your body (and the course, itself). How, you may wonder? Let's take a look at the benefits of the groundbreaking PushNPutt!
Unique Golf Putting Green Flags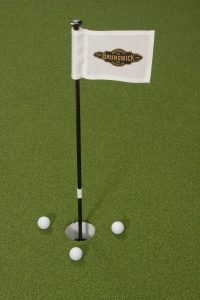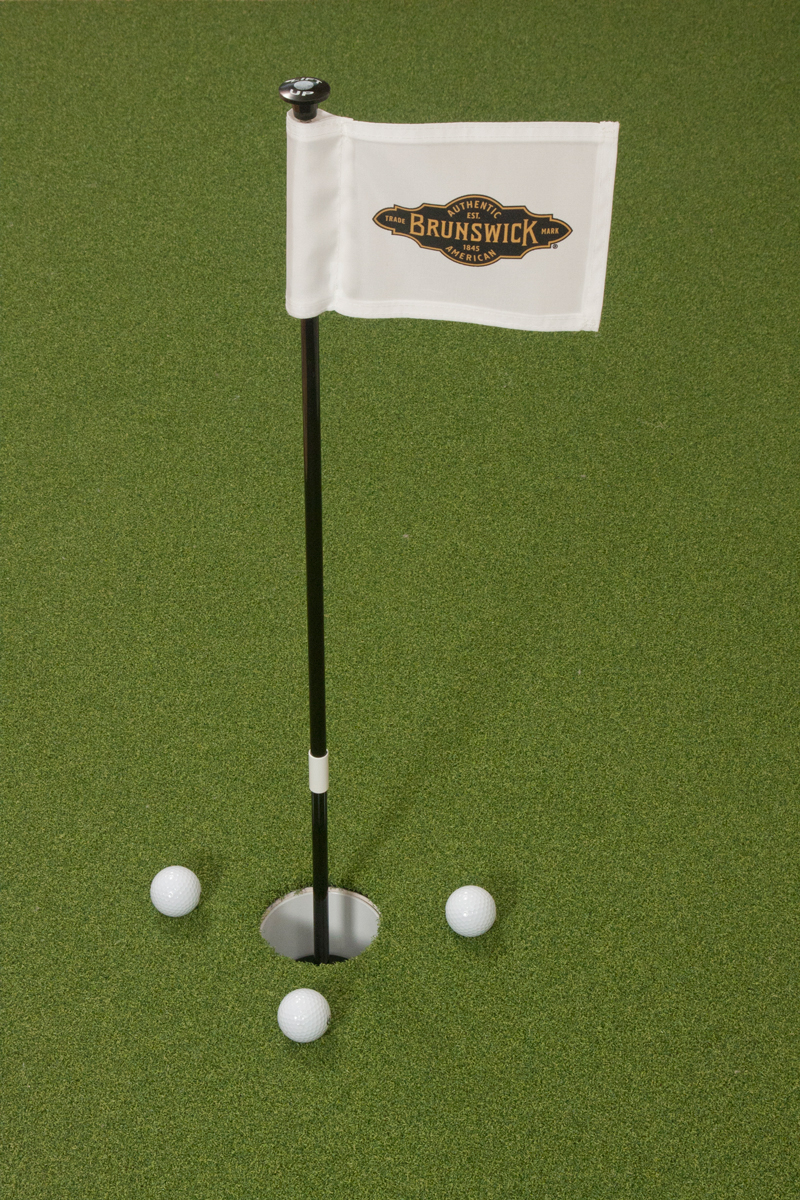 When we say that these golf flag sticks are unique, we mean it. PushNPutt and its variant models sport a one-of-a-kind design that relieve the need to bend over constantly. Rather than having to kneel down to pluck your golf balls from the golf hole, PushNPutt delivers the balls to you! The original model simply requires you to press down on the top of the flagstick. This movement triggers a mechanism that lifts the balls from the hole. Further, it does so with enough force to where the balls will not slip back into the hole. We think that's worth celebrating! No matter whether you're honing your skills with a backyard practice putting green or heading out, you will love the relief that PushNPutt brings you.
Varied Flagstick Models for Backyard Putting Greens
As we previously mentioned, PushNPutt comes in three variations. The original model is just as described above; you push down, the balls come out, and you keep on playing! The second model is known as the LiftNPutt. Although it operates in a similar capacity as the PushNPutt, it is a bit different. Rather than pushing down on top of the flag stick, you will instead lift with your golf club. This will activate the mechanism that propels balls from the cup. Same outcome, different method. The third and final model is the PutterUp. It is basically a smaller version of the previously mentioned LiftNPutt. We often recommend the PutterUp moreso for smaller scale courses, such as backyard putting greens or putt-putt courses. No matter your needs, there's a PushNPutt option for you!
Strengthen Your Golf Game
We've already briefly mentioned the perks of owning one of our PushNPutt golf putting green flag sticks. But, to expound further, we believe these nifty golf accessories will breathe life back into your golf game for a number of reasons.
PushNPutt reduces wear and tear on your knees and back. How? Since the device and various model types propel balls from the golf holes, you don't need to constantly stoop and kneel to fish them out, yourself! This allows players of all ages to keep the focus on enjoying their game, rather than dreading the idea of getting back up.
PushNPutt increases the speed of your playtime. Since you will be spending considerably less time stooping and wrestling with the balls stuck within the golf holes, you will be able to meander from hole to hole with ease. As the name implies, all you'll need to do is push… and putt! Push down to get those balls out, then keep on going.
PushNPutt drastically diminishes the likelihood of damage to your turf. As golfers become fatigued towards the conclusion of a golf game, they tend to rely on their clubs to fish balls from the holes. That is officially a thing of the past with PushNPutt! Since the balls will be propelled from the hole due to the flagstick's mechanism, you won't need to drag your club near the cup. This means you are less likely to dent the cups or strip away and erode the green surrounding the cup. Those maintenance costs will plummet with PushNPutt in your repertoire.
Putt-Putt Fun for the Family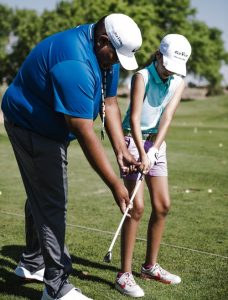 PushNPutt is proud to offer such a diverse array of tools, accessories, and instruments to improve your golfing experience. Whether you own a course or just happen to be a frequent flyer, we feel confident that PushNPutt, LiftNPutt, and/or PutterUp will dramatically increase the fun for everyone! For a truly entertaining golf-centered experience that is 100% kid approved, we'd recommend the Putt-Putt Fun Center at 500-689 7th Avenue Drive SW in Hickory, NC. This exciting venue not only provides a thrilling putt-putt adventure, but they also offer arcade games, batting cages, and laser tag! Make some lasting memories with the family at Putt-Putt Fun Center, conveniently located less than 15 minutes from our PushNPutt headquarters at 1848 St. Pauls Church Road in Newton, NC.
Add Quality to Your Course
Golf is a game that can be enjoyed by players of all ages. It is highly accessible thanks to the myriad of driving ranges, country clubs, and golf courses within reach. Additionally, practice putting greens and backyard greens are ready available. If you are ready to reduce the pain and discomfort that often comes from consistent kneeling on the golf course, PushNPutt has you covered. To learn more about our innovative golfing technologies, give us a call at 828-464-8882! We also invite you to browse our online store. Check out our high quality nylon flags, cup sets, and other accessories! Our solid golf flags and custom embroidered flags will allow you to further inject your personality into the game. We look forward to serving you!