When it comes to mastering any craft, trade, or skill, one must devote quite a considerable amount of time and effort. As the old saying goes, "Practice makes perfect." And golf is certainly no exception. Whether at a low-key driving range, indoor practice green, or country club golf course—setting up a consistent practice routine is a surefire way to take your game to the next level. But, once you're out there on the field, it may be a bit daunting to know what you should even be practicing. If this sounds like you, never fear! PushNPutt has some top tips for maximizing your next golf practice session. You'll be putting like never before!
Tips to Maximize Your Golf Practice
Devise a practice plan and stick to it. It's easy to just think to yourself that you have to "just practice". You grab your clubs, maybe some golf balls, and you head to a nearby golf course. But… now what? As with nearly anything you wish to master, it is highly recommended that you craft a plan and schedule. This includes both a commitment to a certain frequency of practice sessions, as well as what you'll focus on during your time on the turf. Keep in mind that you aren't in a race against anyone; you're out there to fine tune your skills and learn more. So don't worry about what others are doing or how slow you may appear. Pick a target and/or goal for your practice, and work towards that. Don't forget to stretch!
Challenge your technical skill(s) through drills. Drills are a phenomenal way of targeting very specific gaps in your arsenal. For example, you can work on simply honing your full swing or cultivating better control of the club while emphasizing aim. Drills may appear tedious to some, but the rote learning that comes from incorporating them into your practice routines may just be that final piece you needed to go from average putter to golfing guru. As a motivational speaker and US author named Zig Ziglar once stated, "Repetition is the mother of learning, the father of action, which makes it the architect of accomplishment."
Perfect the strokes that you most often use. There are so many different swings, shots, and strokes to master. However, you only have so much time to devote to an actual practice session. While it is a good idea to diversify your knowledge base, it's far more important to lay a solid foundation and build from there. As such, many experts believe that you should focus on perfecting the strokes and shots that you find yourself using the most. You may be repeating the same tee shot over and over again. But, it'll pay off when you're able to handle those trickier swings down the road. Much like our aforementioned point on drills, your overall golf game will greatly benefit from many of these repetitive motions.
Refine Your Golf Skills with PushNPutt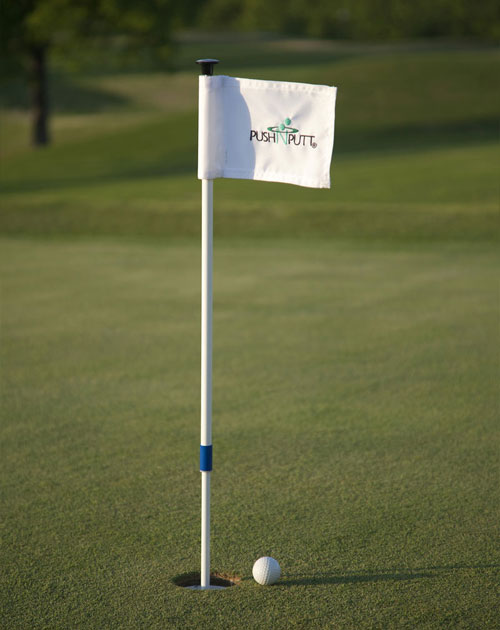 When it comes to being the absolute best golfer you can be, it is important to acknowledge that there will be a time and effort commitment. One doesn't simply wake up one day as a pro golfer, after all! However, with these tips and tricks from PushNPutt, you will be well on your way to your golfing goals.
In addition to some of these practice recommendations that we've provided, there are other ways to refine your golf skills. When it comes to working smarter rather than harder, PushNPutt has the perfect suite of golf training aids to get you where you need to be! Our signature PushNPutt interactive flagstick is an innovative way of speeding up your playtime. Further, it simultaneously lessens wear on your body and the turf you're using. By simply pushing on our patented flagstick, the unique mechanism will propel balls from the golf holes and cups. No more stooping and straining to retrieve those golf balls! Let PushNPutt keep your head (and whole body) in the game. Push down, and keep on putting.
To learn more about PushNPutt's various flagstick models and other phenomenal golf tools, give us a call at 828-464-8882! We look forward to assisting you in achieving your golf goals.